Header Pipe Punching Machine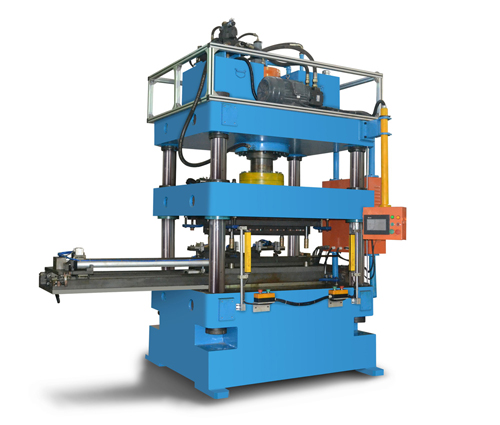 I Description of header pipe punching machine
This machine is specially designed for producing header pipes to be used in PF condensers or evaporators.
Main power of this machine is hydraulic and pneumatic, assisted by spraying lubricate. It is four-guide structure, simple and convenient operation & maintenance. By changing different piercing dies quickly, different header pipes can be produced.
The hydraulic system adopts big-flow plug-in valves, high speed, stable running.
The machine is PLC control, HMI operation. Manually inserting aluminum pipe onto core axis, pressing down start button, machine will automatically position, insert core axis, clamp, lubricate, punch, shock, draw core axis, raise and automatic release finished header pipe. unloading.
Equipped with light curtain protection system, operation is very safe.
An universal punching die will be capable for different long header pipes, but in same diameter and same slot specifications.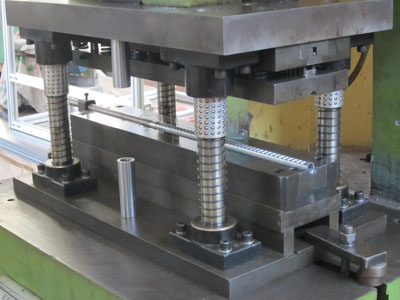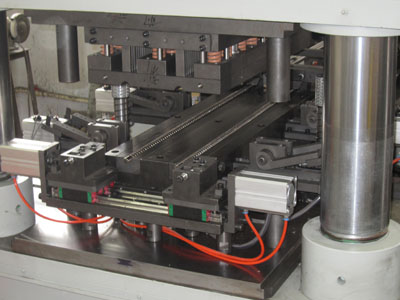 II Header pipes can be made by this header pipe punching machine: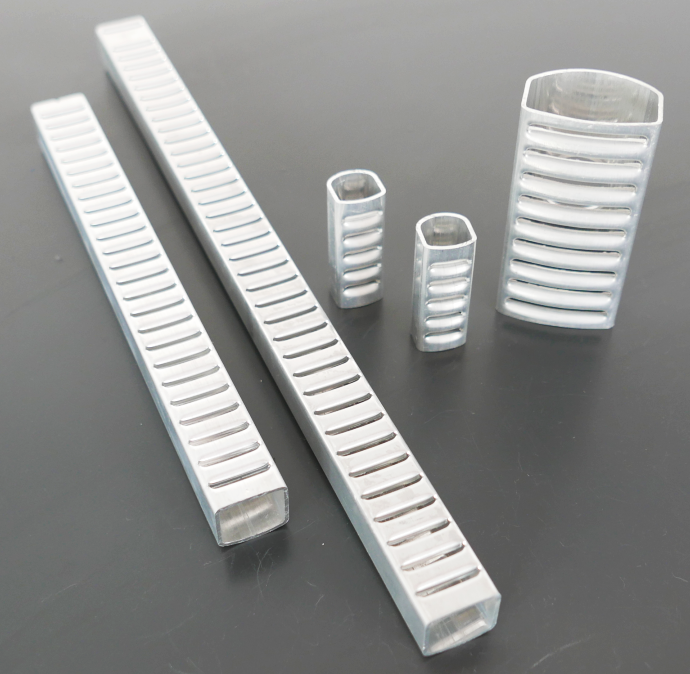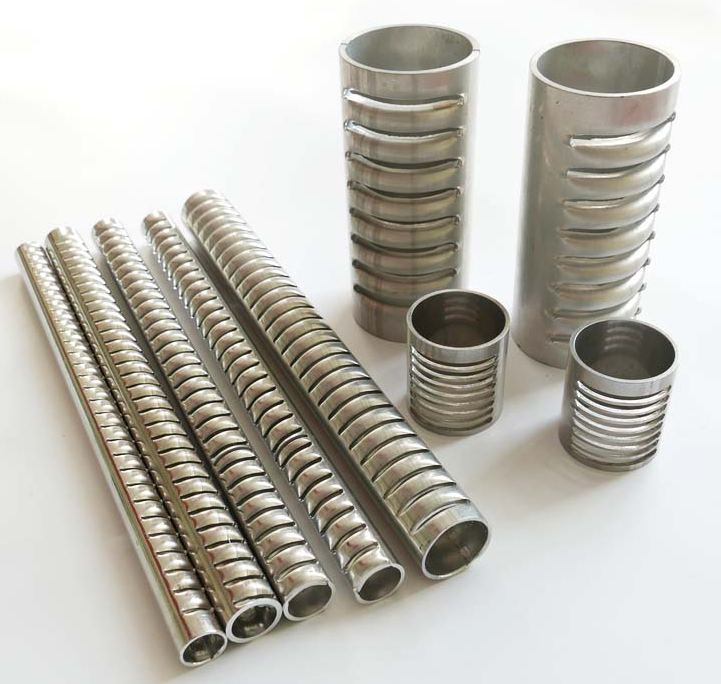 III Main technical data of header pipe punching machine
| | |
| --- | --- |
| Item | Data |
| Machine code | JLG-Y900 |
| Max. working force | 60T |
| Pipe quantity can be produced one time | One |
| Suitable material | Aluminum or copper |
| Suitable pipe diameter and wall thickness | Φ30mm x (1.0~1.6)mm |
| Suitable pipe effective length | 100~550mm |
| Pierced slot width and tolerance | 1.0~3 ± 0.03 mm |
| Pierced slot length and tolerance | 16~36 ± 0.03mm |
| Center distance between slots and tolerance | 5~12 ± 0.05mm |
| Production speed | About 20 seconds per piece |
| Die changing speed | About 30 minutes |
| Hydraulic pressure | 8~21MPa |
| Pneumatic pressure | 0.5~0.8MPa |
| Hydraulic oil | ISO VG32 for winter; ISO VG46 for Summer |
| Lubricant oil | ISO VG22-32 |
| Total motor power | 7.2kW |
| Machine dimension | 2800 x 2100 x 2750mm |
| Machine weight | Total 4200kg |
IV Main configurations of header pipe punching machine
- Electromagnetic valve, check valve, over-flow valves: Jeou Gang from Taiwan
- Pneumatic components: SMC from Japan
- Relay: Schneider
- Limit switch: Schneider
- PLC& HMI: Siemens from Germany
- Servo motor and driver: Siemens from Germany
- Linear guide: TBI from Taiwan