Automatic Vibrator Cleaning & Polishing Line for Copper Fittings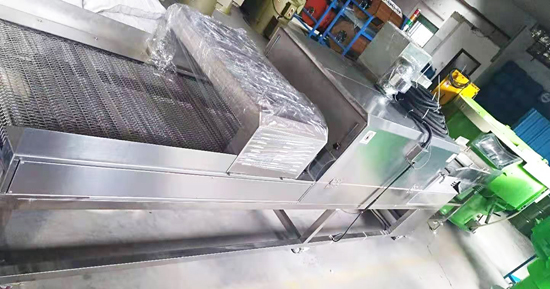 This line is designed for cleaning and polishing various metal parts, automatically loading, vibrator cleaning & polishing, separating, spray washing and drying.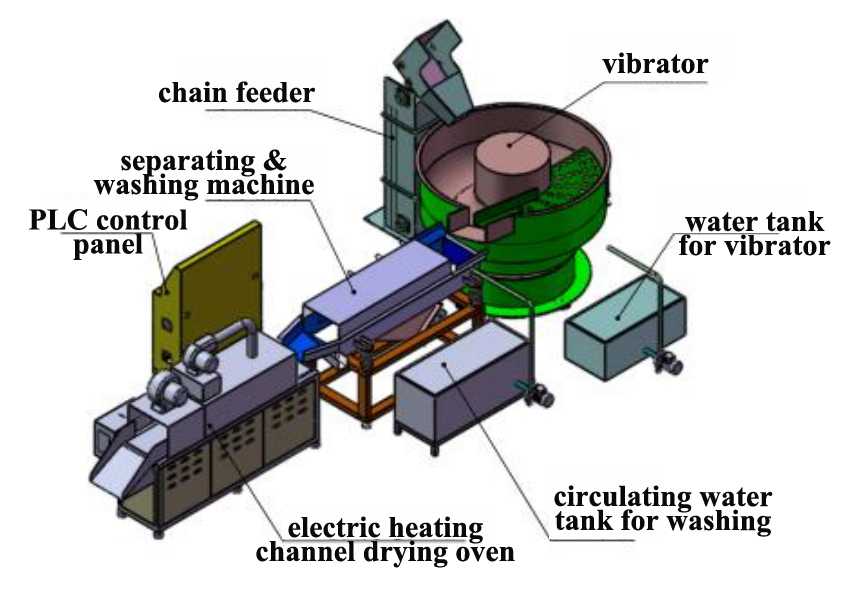 After treatment by this line, there will be no burrs, no greasy dirt, no dust. And metal part surface is bright without water logging.
Vibrator capacity is around 200kg per batch loading.
Noise level is around 110~120dB, separate workshop with sound insulation is suggested.
Line Buildup:
- Chain type elevator feeding device
- 750L vibrator polishing machine
- Osillating screen separating & washing device
- Tunnel drying oven
- Water collecting & filtering device
- PLC control system