Pneumatic Condenser Core Builder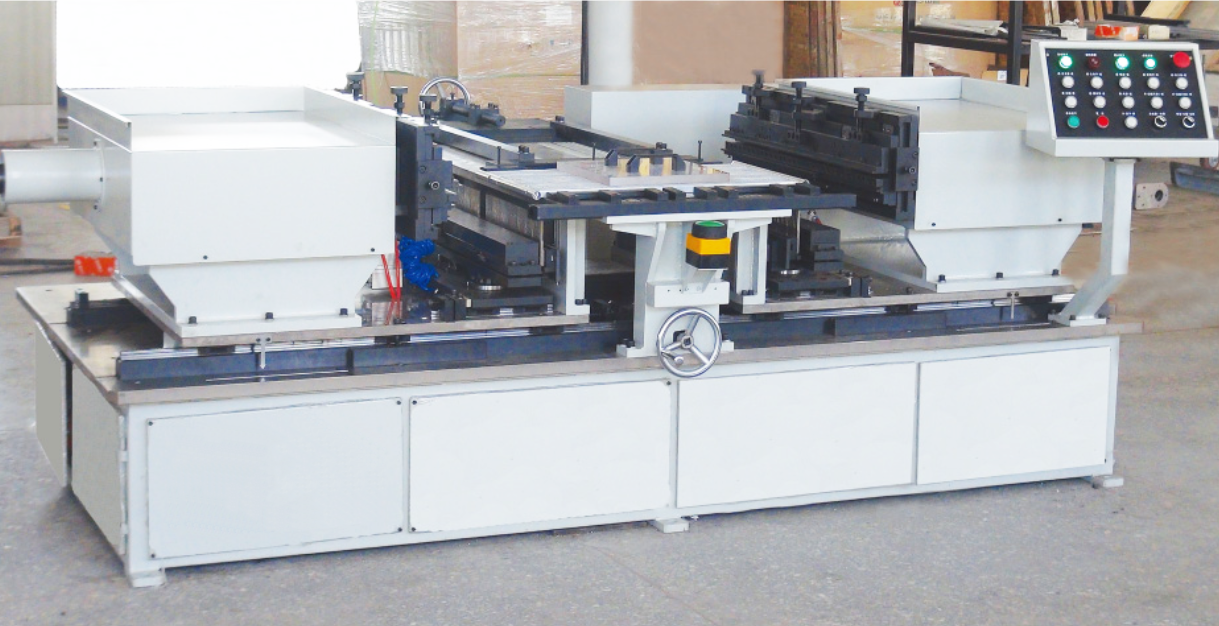 I Description of pneumatic condenser core builder
This is a universal machine capable for assembling both condenser cores and evaporator cores of automotive air conditioners.
Microchannel flat tubes are manually applied.
Fins can be manually applied or by fin trays.
Core clamping and header pipes fixing are pneumatic driving.
For different size cores, clamping stroke and header pipes pushing stroke should be manually adjusted.
II Main features of pneumatic condenser core builder
- Universal chassis adapting to various size cores
- Automatic ordering & clamping
- For different pitch only change pitch control tooling
- PLC control
III Main technical data of pneumatic condenser core builder
Item

Data

Suitable flat tube length (core width)

100-800mm

Suitable core length (header pipe length)

150~660mm

Max. flat tube numbers

70 (@ 6.5mm pitch)

Suitable flat tube width

12~20mm

Suitable flat tube thickness

2mm

Flat tube pitch

customized

Header pipe diameter

customized

Suitable fin height

5mm (or customized)

Suitable fin width

Same as width of flat tube

Core building precision

Length & height

± 1mm

Diagonal length

±1.5mm

Main die changing speed

Less than 30 minutes

Air source

0.6~0.8MPa

Machine dimension

About 2500 x 1500 x 2200mm
IV Main configuration of pneumatic condenser core builder
- PLC: Delta from Taiwan
- Linear guide: famous brand from Taiwan
- Contactor & circuit breaker: Schneider (Chinese joint venture)
- Approaching switch: Omron from Japan
V More photos of pneumatic condenser core builder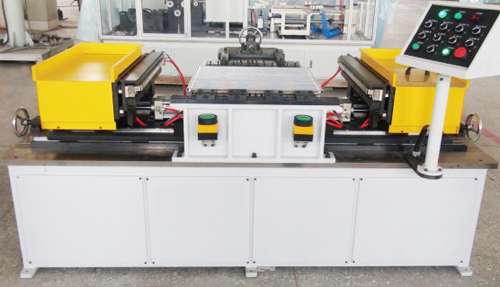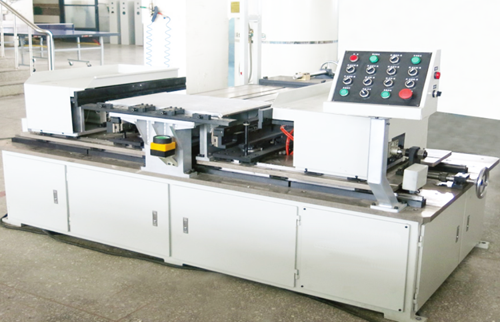 VI Servo clamping condenser core builder
There is one upgraded condenser core assembling machine which use servo clamping instead of pneumatic clamping. In this case, core clamping stroke can be pre-set. Other operations are same.