Automatic Hydroforming Machine For Copper Tee Connectors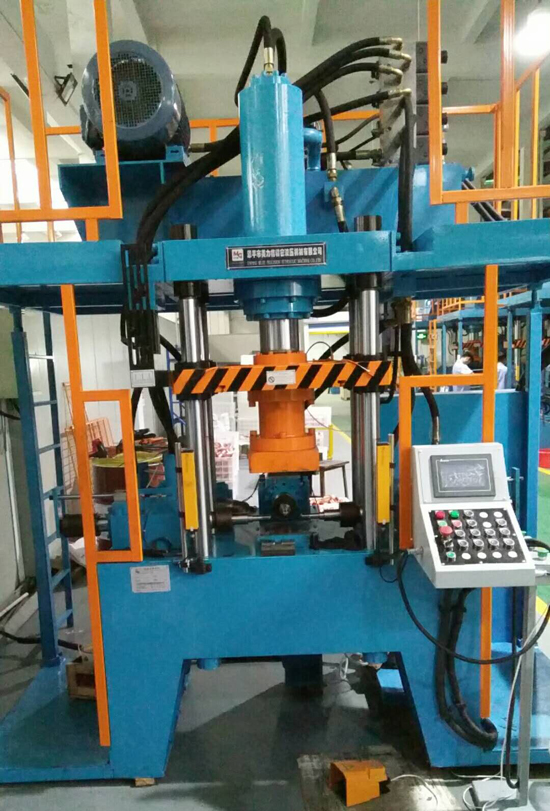 This machine is specially designed for producing various copper parts by hydroforming method.
This machine adopts special three-beam-four-cloumn structure. Three beams are made by solid steel plates, avoiding weld deformation and stress deformation, thus assures working precision.
Four columns are made by 45# steel, tempered and hardened and rigid chrome coated, long life. Slides are made by nodular cast iron, good anti-wearing and guidance quality.
Two side cylinders are energized by gear synchronuous shunt motor, high synchronization, less electric power consumption.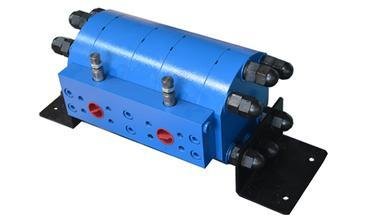 Blank tubes are fed into machine by automatic feeding device and 4-axis robot.
Automatic feeding device is comprised of hopper elevator and blank tube ordering table. 4-axis robot will take one or more blank tubes and load into hydroforming mould.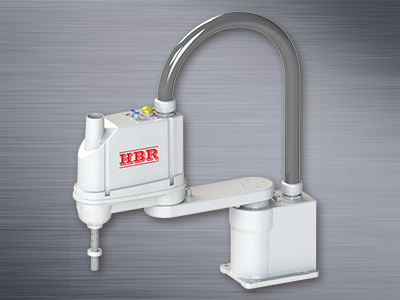 Grating ruler is provided for safety purpose.
Main technical data:
Item

RD68-100L

RD68-160L

Nominal pressure of main cylinder

1000kN

1600kN

Applicable copper Tee tube diameter

Max. 28mm

Max. 54mm

Productivity

More than 3800 cycles /8h**

More than 1500 cycles /8h**

Synchronization error between two ends

Less than ±0.1mm

Less than ±0.1mm

Max. hydraulic pressure

25MPa

25MPa

Side cylinder pushing pressure (two)

500kN x 2

700kN x 2

Kick-off cylinder pressure

50kN

100kN

Main cylinder max. stroke

300mm

500mm

Side cylinder max. stroke

120mm

180mm

Kick-off cylinder max. stroke

80mm

100mm

Slidding speed

Idle

310mm/s

220mm/s

Working

30~50mm/s

30mm/s

Returning

300mm/s

170mm/s

Clearance between active beam and working table

650mm

950mm

Distance between two side cylinder surfaces

500mm

700mm

Effective size of working table

550x 550mm

800x 750mm

Max. pressure of pressurized cylinder

80MPa

80MPa

Motor power for main hydraulic pump

30kW

37kW

Motor power for pressurized pump

7.5kW

7.5kW

Water pump motor power power

2.2kW

2.2kW

Servo motors for manipulator

1.5kW

1.5kW

Machine weight

About 5tons

About 8tons