Full Automatic Wire Tying Machine
Full Automatic Wire Tying Machine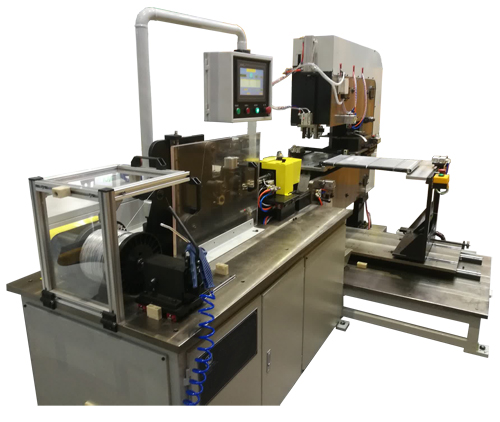 Benefits of Wire Tying for Brazing
* Wire elastic properties reduce compression buckling of fins during brazing
* Elimination of model specific brazing jigs
* Elimination of brazing jigs storage areas frees plant floor space
* Elimination of brazing jigs maintenance labor and costs
* Reduced furnace energy cost
* Increased furnace throughput
* Increased furnace conveyor belt and muffle life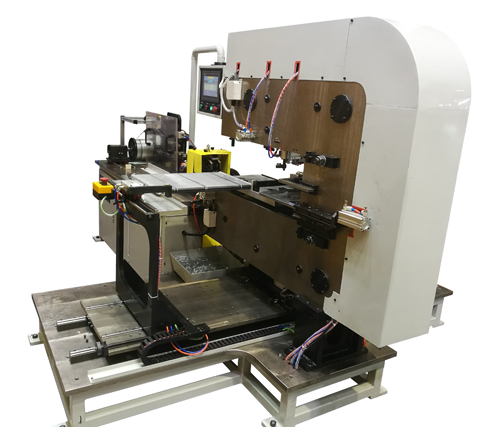 Description of wire tying machine for condenser cores:
Wire Tying machines eliminate the use of brazing jigs for brazed heat exchangers. Process cost reductions include:
・Braze jig cost elimination
・Furnace throughput increase
・Furnace energy reduction
・Improved braze quality
This machine is specially designed for tying radiator & condenser cores with steel wire automatically.
This machine adopts servo motor feeding steel wire, mechanical clamp tying wire and servo motor reversing wire to tighten.
The machine is PLC control, HMI operation. There is only manually loading blank cores onto movable table and unloading tied cores from movable table. All other actions will be automatically finished.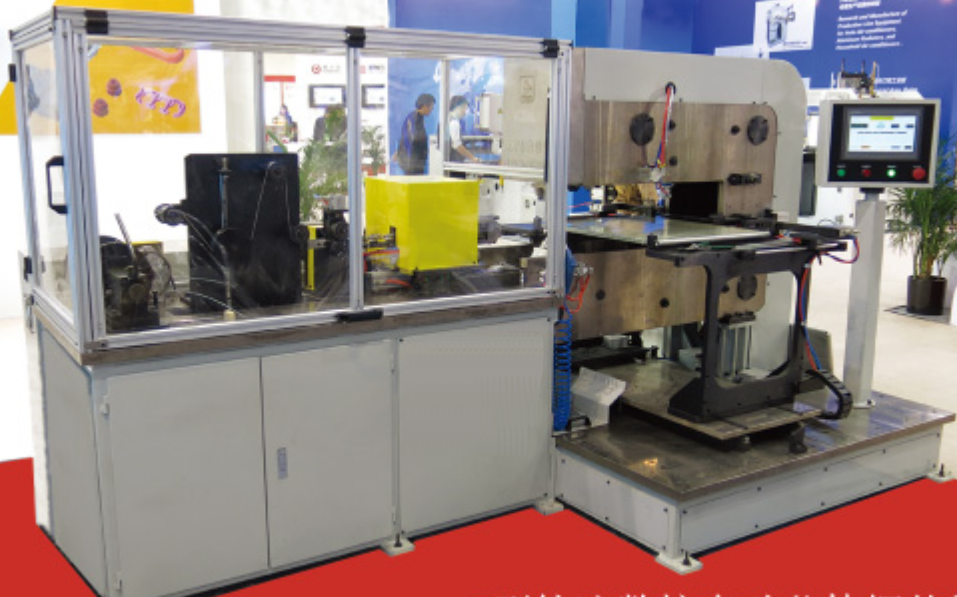 Main technical data of condenser core wire tying machine:
| | | |
| --- | --- | --- |
| No. | Item | Data |
| 1 | Applicable cores | Any types |
| 2 | Applicable core size | 900 x 600 x 80mm |
| 3 | Min. distance from wire to core edge | 60mm |
| 4 | Bundling speed (average) | 15 seconds per bundle |
| 5 | Power supply | 380V, 3phase, 50Hz (or customized) |
| 6 | Total motor power | 12kW |
| 7 | Air pressure | 0.6~0.8MPa |
Main buildup of condenser core wire tying machine
- Steel wire pay-off device, with magnetic brake for keeping tension
- Steel wire accumulating device, with a linear potentiometer for controlling magnetic brake
- Steel wire feeding & rewinding device, servo motor drive
- Steel wire straightening device
- Movable worktable, servo motor driving, auto positioning
- C shape wire transporting device, transporting steel wire to bundle core
- Steel wire positioning device (for positioning tying point)
- Tying device
- Machine body
- PLC control system
Main configuration of condenser core wire tying machine
- PLC: Delta from Taiwan
- Inverter: Delta from Taiwan
- Servo motors and drivers: Delta from Taiwan
- Pneumatic components: AIRTAC from Taiwan
-Linear guide and ball screw: ABBA or TPI from Taiwan
- Intermediate relay and approaching switch: Omron from Japan
- Circuit breakers and leakage protector: Schneider from China