Batch Type Vacuum Brazing Oven for Aluminum Radiator Heat Exchanger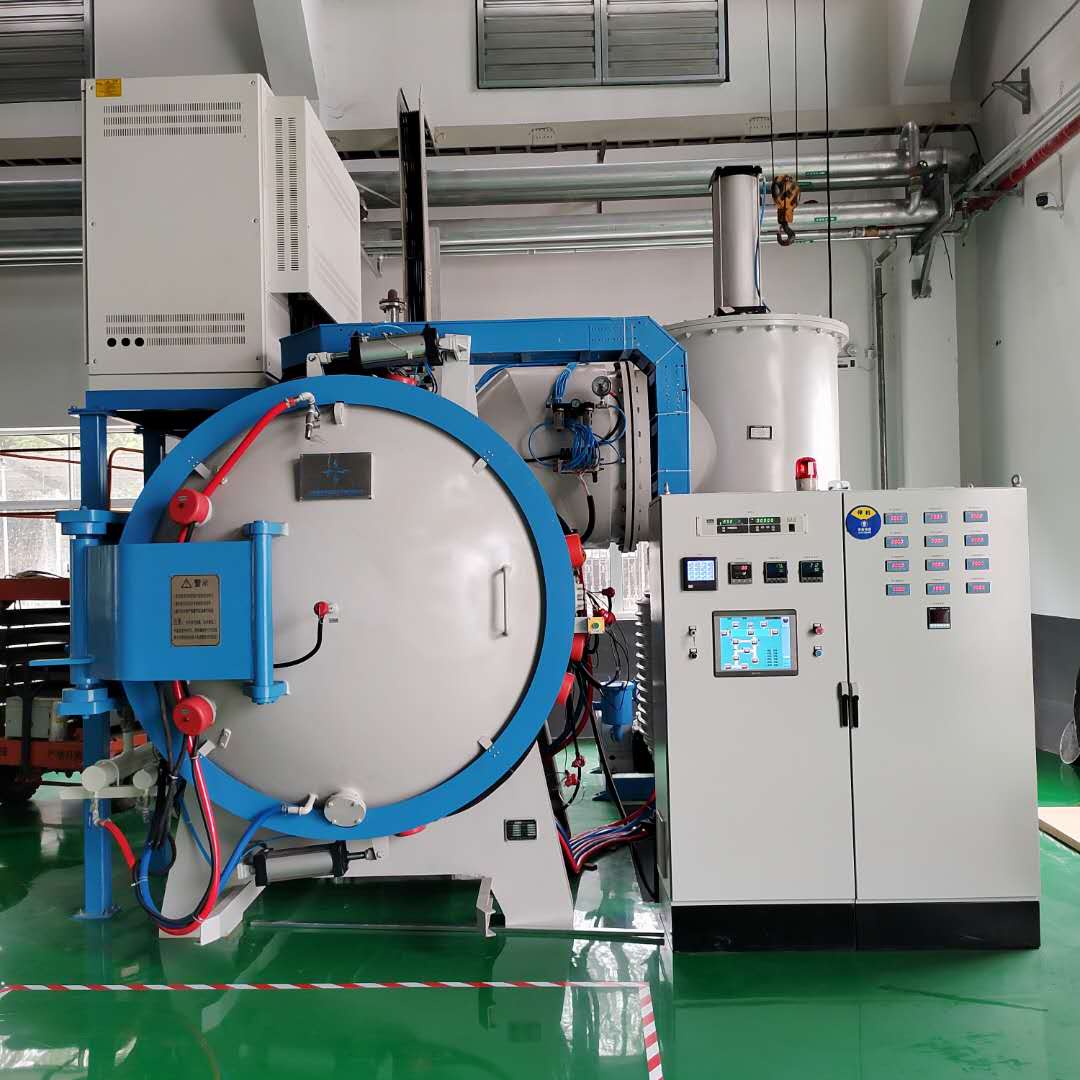 I Description
ZLQ series vacuum aluminum brazing oven is mainly for brazing aluminum fin panel heat exchanger and other aluminum products in vacuum & low-temperature condition.
It can be also used for vacuum annealing and tempering.
This oven is full automatic control, with supervising, tracking and self-diagnosing functions.
Measurement units of all components and meters adopt SI standard.
II Buildup
- Furnace body (horizontal, front-open, double-layer, wall-water cooling)
- Heating room
- Vacuum system
- Gas filling & discharging system
- Water cooling system
- Electric heating source
- Electric control system
- Loading & unloading trolley
Main technical data
| | | |
| --- | --- | --- |
| No. | Item | Data |
| 1 | Effective area | 2500 x 1000 x 700mm |
| 2 | Loading capacity | 2000kg/cycle |
| 3 | Ultimate vacuity | ≤6.67 x10-4Pa (idle, cold) |
| 4 | Working vacuity | ≤3 x 10-3Pa |
| 5 | Max. temperature | 750℃ |
| 6 | Working temperature | 650℃ |
| 7 | Temperature evenness | ±3℃ |
| 8 | Temperature control precision | ±1℃ |
| 9 | Vacuum leakage rate | <0.3Pa/h |
| 10 | Temperature rising time | ≤60 minutes (from ambient tem. to 750℃, idle) |
| 11 | Heating power | 300kW |
| 12 | Control method | PLC |
| 13 | Total weight | About 13tons |
| 14 | Container needed for loading | One 40'GP |
| 15 | Workshop occupation | 10 x 7 x 4.5m |